Intermediate Excel Course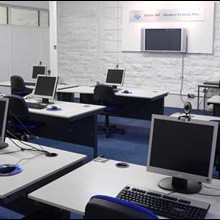 Our one day Intermediate Excel public course is an instructor-led course which  covers Formatting, Formulas and Functions especially the important intermediate functions like IF and VLOOKUP.
The course also covers data analysis tools like Filters, Sorting, Subtotals and Pivot tables as well as linking across multiple sheets and charting your data.
This course covers both 2007, 2010 , 2013  & 2016 Excel versions. See  full Course Syllabus Below.
What Excel Level am I ?
Our Free 'Testing Workbook' will test and time your Excel skills and then create a personalized detailed report of them. Watch the video and Read More..

CPD Certified Course

Upcoming Level 2 Courses
Wednesday   13th December
Wednesday   24th January 2018
Course Duration
Course Requirments
Students will have attended our Level one Excel Course or they will know how to
Create basic Formulas
Can use basic Functions like SUM, AVERAGE, MAX & MIN
Understand Relative & Absolute references
Course Location
GEC center, Taylor's lane, Dublin 8
(beside the Guinness Storehouse)
Course Price
€248 Inclusive
5% discount for Three or more Bookings.
Book Place Online
Course Syllabus: Intermedaite Excel Course:
Review of Essential Excel Concepts & Techniques:
Relative/Absolute Reference
using Cell references
Formatting concepts & problems in Excel.
Good practice techniques.
Range Names
Concept and Purpose
Naming individual or range cell's
Deleting and amending named ranges
Using named cells/ranges in formulas
The IF Function
Automatic decision making in Excel using the IF Function

Nested IF Functions
VLookup Function
Introduction to the Vlookup Function:

Why the VLOOKUP Function is so important
VLOOKUP Examples
Using the VLOOKUP Function and others Functions with Cell references and Relative & absolute references.
Conditional Formats and Date Calculations
Benefits and purpose
Conditional Formatting
Entering Dates and Times
Different date/time formats
How dates are stored
Calculating working days
Using the DAY(),MONTH(),YEAR() functions
Time calculations
Formula Auditing
Formula Auditing Tools
Revealing Formulas
Tracing Precedents/Dependents
Goto Special
Worksheet Management & Linking
Linking sheets in the same file
Linking different Excel files
Using Edit, Links
Viewing different files at once
Saving a workspace
Viewing different sheets at once
Window Split
Basic List Management
Sorting Data
Adding Subtotals
AutoFilter
Freeze Panes
Group and Outline
Data Form
An Introduction to Pivot Tables.
What are Pivot tables
Creating basic Pivot Tables
Pivot table Toolbar
Pivot Table Examples
Excel Charts / Graphs
Using the Chart Wizard
Editing and Formatting charts
Saving custom chart types
Setting a default chart type