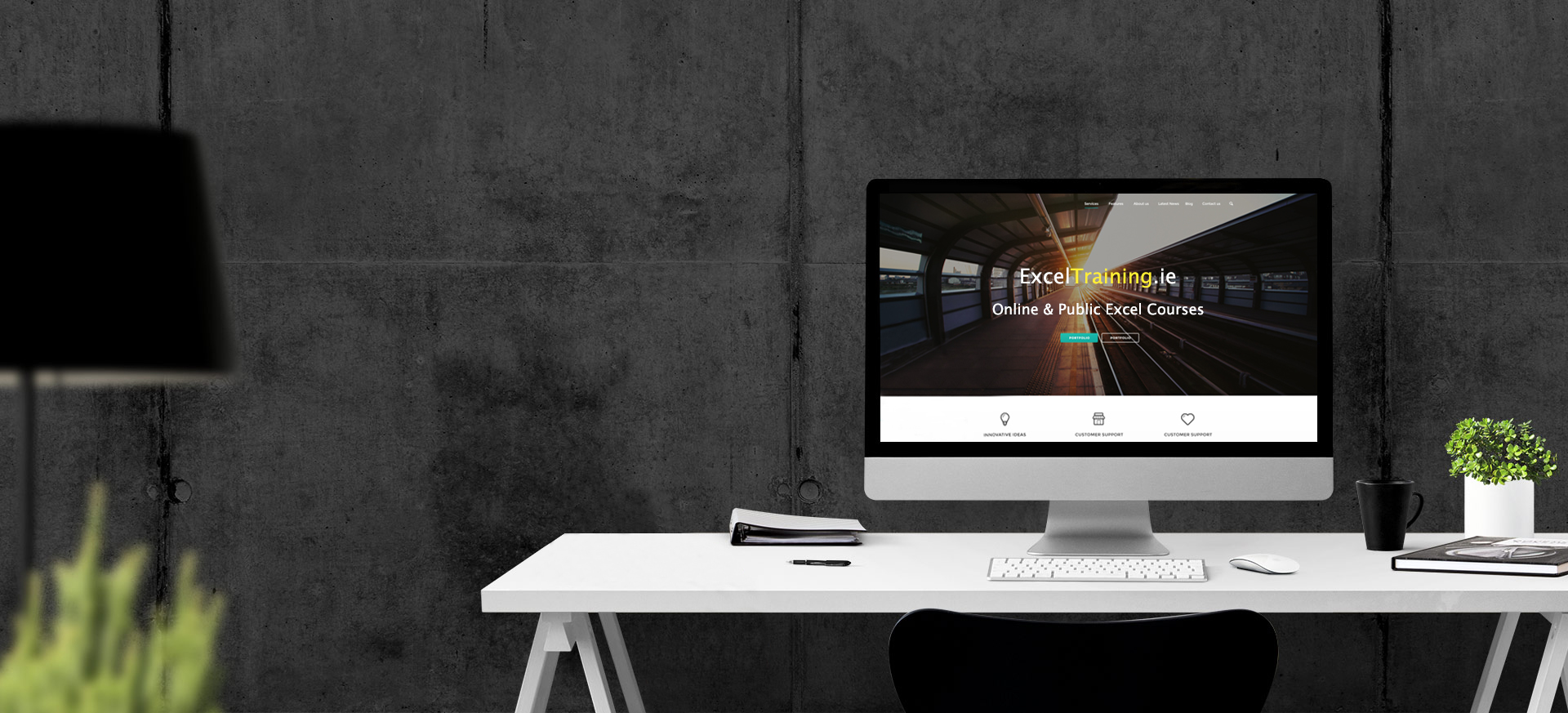 Our Beginners Public  Excel course  is  a one day  Instructor -led course  designed for new users of Excel, or those with  a basic knowledge.
We cover all aspects of creating a spreadsheet  especially learning about  the three Essential Excel concepts:
Relative References
Absolute References
Using Cell References
You will at the end of this course have a very strong  foundation in building and using formulas and functions.
You will master controlling your worksheets and workbook,  how to print them properly, create basic charts and learn fundamental data analysis techniques.
This course covers  2007, 2010 ,2013 ,2016 , 365 & 2019 Excel versions.
Special Offer this Month.
If you book a place in our Beginner's  course for  this month only ,  you  will also get access to  our award winning   'video based' Online Excel Course  "WorkPlace Excel" for life, with content updates.
This  allows you revise and practice  what you learnt in the day course  but also allows for  further study as it covers all levels of Excel. 
This CPD certified online course also comes with  live chat support until 10.00 each night. (Monday-Friday's).
Also you can also repeat the day course for free within 6 months of the original Course.
This Course is CPD Certified

Upcoming Beginner's Course Dates
Level 1
Tuesday  17th October
Tuesday  21st November
Course Duration
Course Requirments
Course Location
GEC center, Taylor's lane
, Dublin 8

(beside the Guinness Storehouse)
Course Price
Course Syllabus: Beginners Course:
Excel Overview
A overview of the screen, navigation and basic spreadsheet concepts
Understanding workbooks, worksheets, rows, columns, cells
Various selection techniques
Entering Data
Entering, Editing and Deleting Text, Numbers, Dates
Using Auto Lists
Moving and Copying data
Inserting, Deleting and Hiding Rows & Columns
Inserting, Deleting, Moving and Copying Sheets
Using navigation techniques
Formatting and Proofing
Formatting Cells with Number formats, Font formats, Alignment, Borders and Patterns
Basic conditional formatting
Copying and Clearing Formats
Working with Styles
Spell Check, Find & Replace and AutoCorrect
Creating and Editing Formulas and Functions
Concept of Formulae
Creating Formulae, Editing Formulae
Bodmas : Mathematical Order
Copying Formulae
Using Functions – Sum, Average, Max,Min, Count, Counta
Essential Excel Concepts:
Understanding Relative References
Understanding Absolute References
Using Cell references in Excel
Linking cell references in other Worksheets & Workbooks
Accessing cells in other worksheets
Accessing cells in other workbooks
Summarizing data from various worksheets.
Printing and Page Setup
Page Orientation
Adding Headers and Footers
Printing a selection
Setting a print area
Shrink to Fit
Adjusting page breaks within Page Break Preview
Repeating columns and rows
Printing Grid lines
Setting a print area
Charts
Creating Various charts types
Formatting Charts
Changing Chart Locations
Introduction to Data Analysis
How to create a list in Excel
Important rules when building a list
Sorting
AutoFilters
Autosum Tool