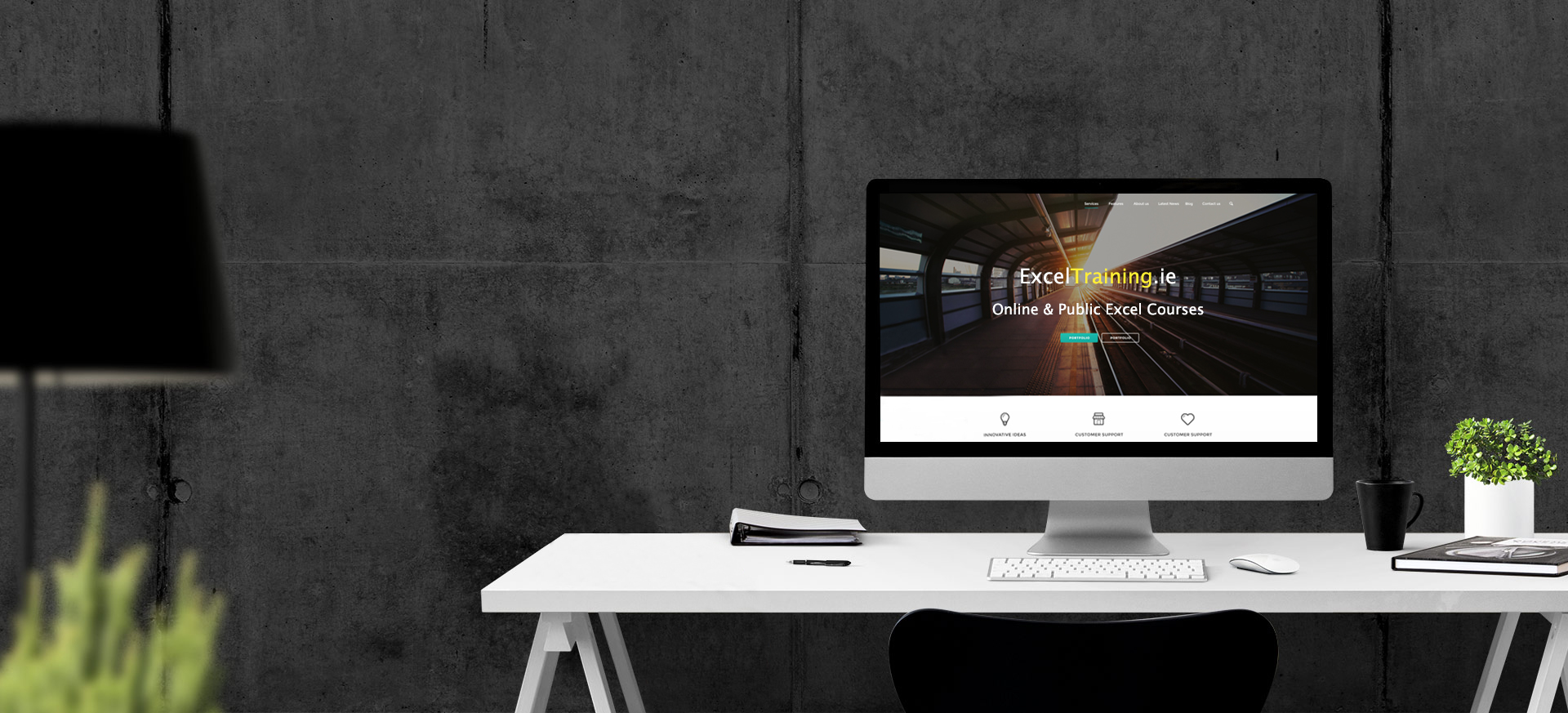 Instructor led Inhouse & Public Excel Courses
Instructor led onsite and offsite  Microsoft Excel training  at your offices  nationwide or at  our modern training rooms beside  the Guinness Storehouse. Read More & Get A Quote.
Our Monthly Public Excel Courses are open to all.  Next Dates :
Beginners Course:                              6th February
Intermediate Excel Course:           7th February
Click here for  Information and more upcoming course dates
Special Winter Offer:  All students  attending  our monthly public Excel courses  or inhouse corporate courses  will  get lifetime  access to our 5 level  'video based ' Online Excel Course.
Online Excel Courses. Transform your Excel Skills.
Our  Online Excel  Course for individuals and Companies is  'video based'  and  covers all 5  levels of  Excel.
Includes  CPD accredited  online exams, live chat support ,and  'content updated' Lifetime access . So its your  Excel Course for life.
Our  Group Corporate  edition can handle  from 3 to 1,000 users . Its web based , so NO installation required on your side. It track each user's progress in real time.
Try it out with our 3 day no obligation  Corporate Free Trial  .Read More…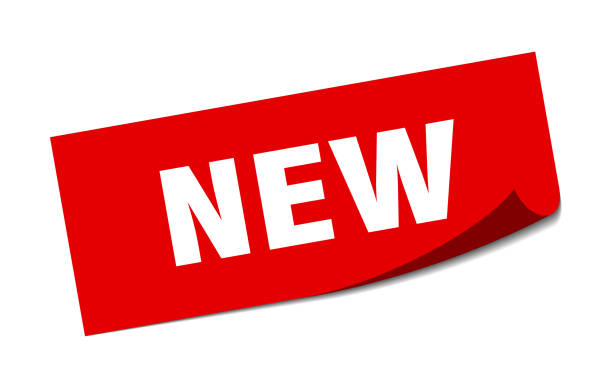 Measuring   Excel Skill & Efficiency Levels ?

 Our Free self-correcting and timing 'Testing Workbook' accurately reveals  a person's  'actual' Excel skills level and also their Excel efficiency level within 20 minutes.
The user  has to complete  12  'real life'  Excel  tasks on an  actual  Excel workbook.
The workbook times  and  auto-corrects their solutions ,  producing  a personalized report  showing  their
Time Efficiency Rating.
Excel Skill Grade.
A report which highlights weak areas that might need to be worked on.
Its free to download and it contains NO macros, so it's totally safe  and quick to download and works on all versions of Microsoft Excel from 2007 to Excel 365.
To Learn more  and to download  your Free copies , Click Here.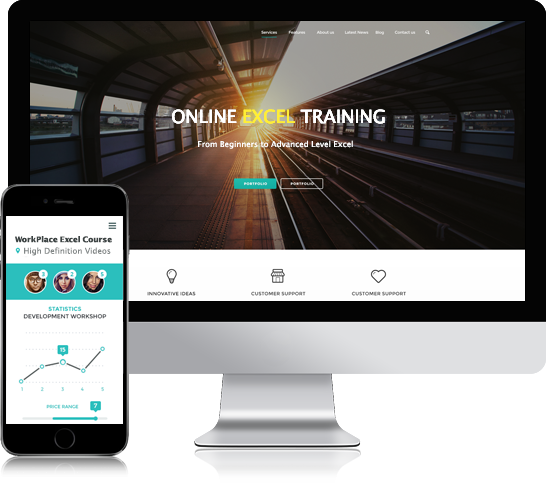 Online Excel Course for Individuals & Companies.
Unlike most online Excel courses, our Online Excel course includes all levels of Excel  in one package.
Beginners Excel
Intermediate Excel
Advanced Microsoft Excel
Pivot tables
So you can learn Excel from beginners to the most advanced level and you will have lifetime access.
Our course, 'WorkPlace Excel " concentrates on the Excel Concepts, Techniques, Functions and Data Analysis Techniques that you will use everyday in real world Irish  office environment.
Learn quickly and effectively from over 12 hours of high Definition videos by experienced tutors who mix theory with practical examples of every day tasks.
You can take an assessment at the end of each module to achieve up to 4 levels of certification. With Live chat & Full Email support, its also ideal for groups, as an administrator can track the progress of each employee.
The course covers Excel versions 2007, 2010, 2013, 2016 , 365 and also the latest version  Excel 2019
This course is CPD certified for 12 Points.
Cost: €157
Learn More
Transform your employees' Excel Skills & Productivity
Just 15 minutes a day  for 30 days will  transform your employees' Excel Skills and Productivity levels.
Our Certified Online Excel training group Course  comes with daily live chat support as they study and also full monitoring facilities. Covers 5 levels of Excel from Beginners to  advanced Power Excel.
You can now purchase our 10 licence  group account for a one off charge of €898 ( €1570)
To access the free offer, email us at offer@exceltraining.ie  or Try it out with  our Free Trial. Read More…
Excel Training Classroom Courses.
These one day intensive instructor led Public courses are run every month and are held in GEC Center, beside the Guinness Storehouse.
We also offer  instructor led  customized Microsoft Excel training for all skill levels at your offices Nationwide. Please contact us with your requirements.
In our public courses, you can expect and receive…
Modern training conditions.
CPD certified with Certificate of completion.
Convenient Location: We are a 6 minute walk from Hueston Train Station and a 5 minute walk from St James Hospital Luas stop.
Six months email support.
Courses cover Excel  versions 2010, 2013, 2016, 365 & Excel 2019
Post Course Support with Free access to our e-learning centre and Email Support for  6 months.
You can repeat the Course for FREE within 6 months of original Course.
Each Course is  CPD certified.
New Post Covid Course Times:   9.00-2.00



Train your Staff with our Online Group Excel courses.
Productivity Savings occurring as your staff progress through the course.
Administrator Dashboard to monitor the progress of your employees in real time.
One click  progress reports available.
Each employee gets  access for 12 months with their own unique login username & password.
Suitable for all your staff as  course gives access to all levels of Excel.
Course is CPD certified by the CPD standards office. Worth 12 CPD points.
Live Chat and  Email support  for all your employees as they study the course.
All Login accounts and group leader accounts will be set up for you. Please note you can have more than one group leader.
Web based so No IT integration required.
Test their understanding with online assessments.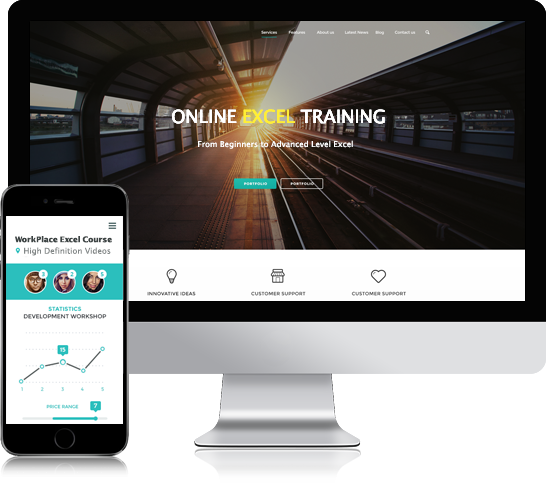 Why choose online excel training for your business
Measure Effectiveness
Measure your staffs' progress via online assessments and employees can replay the videos again and again, if necessary.
Productivity Increase
Each student will will save up to 30 minutes per day by being more efficient in Excel, that's nearly 12 working days per year.
No Installation headaches.
As a web based training system, there's no IT integration required and no time spent organizing training, as we set up everything for you.
Save Money
Online training provides a cost effective alternative to traditional classroom based training, with no lost working days or travel expenses.