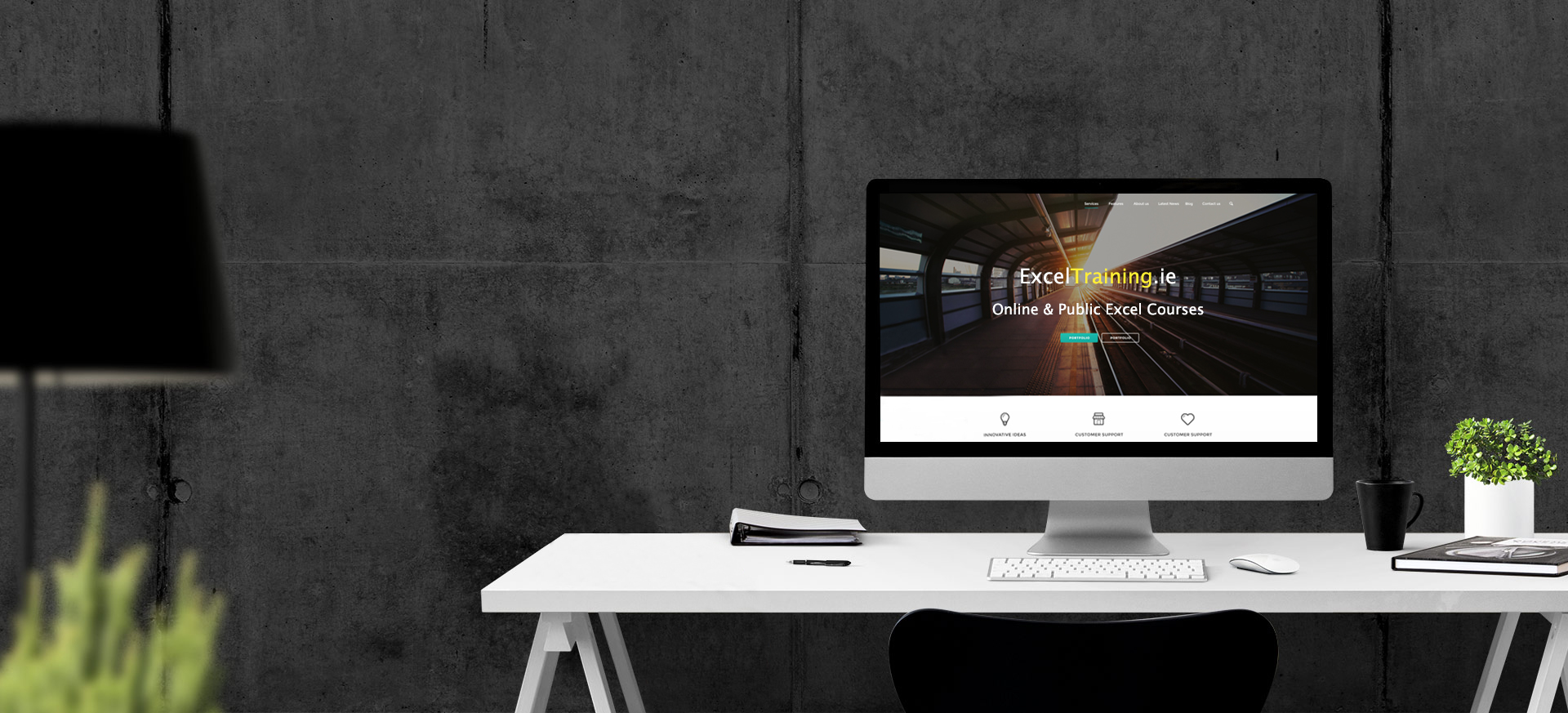 Course Description:
Our advanced Excel Public Course  is a one day instructor-led  intensive course that  will focus on the  advanced  functions and features that allow you manipulate  data effectivly.
These  includes functions like   VLOOKUP, INDEX, MATCH , OFFSET ,  COUNTIFS  and SUMIFS.
Great emphasis is placed on mastering  Pivot tables  to analyze your data.
This course covers 2010 , 2013 , 2016 , 365 & 2019  Excel versions.
Special Offer this Month only.
If you book a place in our Advanced  course for  this month only ,  you  will also get access to  our award winning  'video based'  Online Excel Course  "WorkPlace Excel" for LIFE.
This not just allows you revise  what you learnt in the day course  but also for further study as it covers extra advanced topics like  Arrays formula , complex nested formulas, macro examples  , extra pivot table techniques and our  brand new 3 hour course on Power Excel , covering power pivots and the new dax language.
This CPD certified course also comes with  live chat support until 10.00 each night. (Monday-Friday's).
Also you can also repeat the day course for free within 6 months of the original Course.
What Excel Level am I ?
Find out with our new  unique ,  free  ' Testing  Excel Workbook' .
This requires you  to complete  12   'real life'  Excel  tasks on an  actual Microsoft Excel workbook. The workbook   then times  and  auto-corrects your solutions ,  producing  a personalized report  showing your
Efficiency  Rating. E
Excel Skill Grading.
Highlights  your weak  areas.
You will need to set aside at least 20 minutes to complete this test.
The workbook  is  FREE to download for  you  or  your staff. To Learn more  and to download  your free copies, Click Here.
What will the course do for me ?
In the video below  watch a trained and untrained Excel user tackling common Excel tasks. Notice the huge difference in time and effort and please note this video only covers intermediate Excel skills not somebody with advanced Excel Skills.
CPD Certified Course

Upcoming Advanced Excel Courses

Level 3  Course Dates:
Thursday  19th October
Thursday  23th November
Book Place Online
Course Duration
Course Requirments
Students should be able to create and manipulate worksheets and workbooks containing formulae.  They should be able to create a basic chart.  Ideally they will have completed an  Excel Intermediate course.
Course Location
GEC center, Taylor's lane, Dublin 8
(beside the Guinness Storehouse)
Course Price
€299 Inclusive
5% discount for three or more Bookings.
Course Syllabus: Advanced Excel Course:
Module 1: Automate your spreadsheet analysis by using the power of combining these functions.
VLOOKUP

INDEX and MATCH

SUMIF & SUMIFS

COUNTIF & COUNTIFS,

We will look at real life examples and models using these techniques.
Module 2: Automate Decision making processes:
IF and nested IF Functions


AND, OR, NOT Functions
Module 3: How to build complex powerful Formulas with the substitution method.
Module 4: Cleaning your Data:
Text and Date Functions with examples of combining Text functions.
Module 5: Data Analysis using Pivot Tables.

Understanding the Table structure in Excel.
Using the Pivot Table Wizard
Changing the pivot table layout
Formatting
Grouping items
Inserting calculated fields
Pivot Table Options
Display and hide data in fields
Pivot Charts
Pivot Tables Slicers
Examples of  Pivot Tables Recipes for powerful reports
Pivot Tables Macros
Creating Independent Pivot tables.
Module 6: What If Analysis
Scenarios
Goal Seek
Data Tables
Module 7: Macros
Purpose of Macros
Recording macros
Understanding  the Macro Recorder and its limitations.
Where to save macros
Absolute and relative record
Running macros:
Custom buttons, menu items, keyboard shortcuts